For some it was their first winner, for others it was another on a long list of success but for everyone involved in Arnie's Army victory at Invercargill on Thursday, the thrill was just the same irrelevant of the scenario.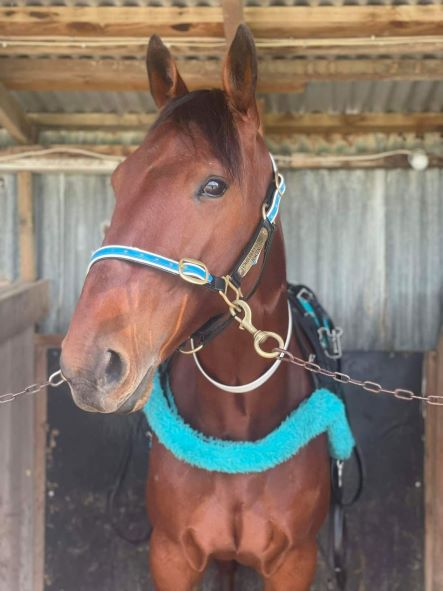 And when the Chelsea Faithful trained pacer came from a near possible position at the 1000 metre mark to storm home over the top of his rivals and claim success for driver Mark Hurrell, the 52-person strong Off N Racing Syndicate, managed by Andrew Fitzgerald, rejoiced.
Within seconds, the Facebook group specifically set up for owners of horses in Off N Racing syndicates was running red hot with messages of congratulations and celebration.
The impact of such highlights just how successful horse ownership can be at an affordable price, as well as how much fun it can be enjoying the moment with a group of like-minded enthusiasts.
I'm so over the moon, my first winner as an owner and that run was a great result from the team," syndicate member, Paul Lightfoot said.
"That was magic to watch and be a part of," Riki McRodden added.
Sitting in Christchurch watching it all unfold was syndicator, and the man behind Off N Racing, Andrew Fitzgerald who admitted he too got pretty excited as the four-year-old son of American Ideal flew home from near last on the turn.
"I don't think I've cheered that loudly for one for quite a while," he said.
"I get a bit nervous with most of my ownership runners, but these syndicates really get the heart rate up with such big groups coming in to enjoy the experience of ownership.
"You really just want the horse to run well and for nothing bad to happen."
It's been a near-perfect start for this particular group of owners with Arnie's Army running third first up for the Faithful stable behind a couple of smart ones before Thursday's win which, as an added bonus, is a penalty-free win through the use of Hurrell meaning the gelding will stay in the same grade for his next start.
Fitzgerald sourced the horse for the group from his good friend, Matt Purvis – realising the opportunities that presented themselves down in Southland. In securing Faithful as the trainer they're also supporting an up-and-coming horsewoman too.
"I had driven him in an amateur drivers' race in Canterbury and just felt he'd be well suited to the Southland scene and Matt and his owners were good enough to sell him to us.
"And I can't say enough about Chelsea's work with the horse, he's in fantastic order and is racing really well, it's going to be an exciting time with him, I think.
"Seeing the group come together and celebrate like that after a win makes it all worth it, there's about 400 people in that Facebook group and they all love harness racing."
The win capped a huge week for Off N Racing who unleashed their latest acquisition earlier in the week with the purchase of Southland pacer Northview Peg who will head to Cambridge and into the stable of Arna Donnelly.
The syndicate was full within 36 hours – another nod towards Fitzgerald's management and organisation.
"It's part of a partnership with David Branch of Cambridge Raceway to get more horse numbers racing up there over the summer months, but it also offers an affordable option for their members, sponsors, and locals to be involved in and experience the thrill of racing a horse."
Such was the success of the syndicate, that Fitzgerald is now on the hunt for another horse to send to Cambridge to Matty White.
The group will be hoping the fun isn't over either with Eyecon racing today at Methven with Blair Orange in the bike and then Get Kraken, who will have his first start for his new band of owners at the Kaikoura meeting at Addington on Monday.