The Off n Racing Syndications Owners Group on Facebook was a hive of activity on Friday night as Tommysonaroll & North Island Amateur Driver Frank Phelan cleared out for a 3 3/4 length victory at Addington Raceway.
Able to use his quick gate speed to spear to the lead, Tommysonaroll was challenged for the lead by Get Outta Town, but eventually, that runner couldn't cross and Frank was able to kick through and regain the lead. From there Phelan was able to grab a cheap sectional down the back and snuck away around the top bend.
"Tommysonaroll and Frank Phelan are lonely in the lead at the corner," said commentator Matt Cross
The chasers made ground on him in the straight but it was a dominant win for Tommysonaroll who was first up after a spell and expected to improve with some race day fitness.
Friday's win was penalty-free meaning Tommy remains a Rating40 and wherever he goes next he'll be competitive.
Congratulations to Tommysonaroll's Co-Owners: Andrew Fitzgerald, Brad McMullan, Matt Purvis, and the Off n Racing Cambridge 2 Syndicate.
The win kicked off a great weekend for Off n Racing Trainer Matt Purvis, who picked up a double on Friday and another double on Sunday.
Owners: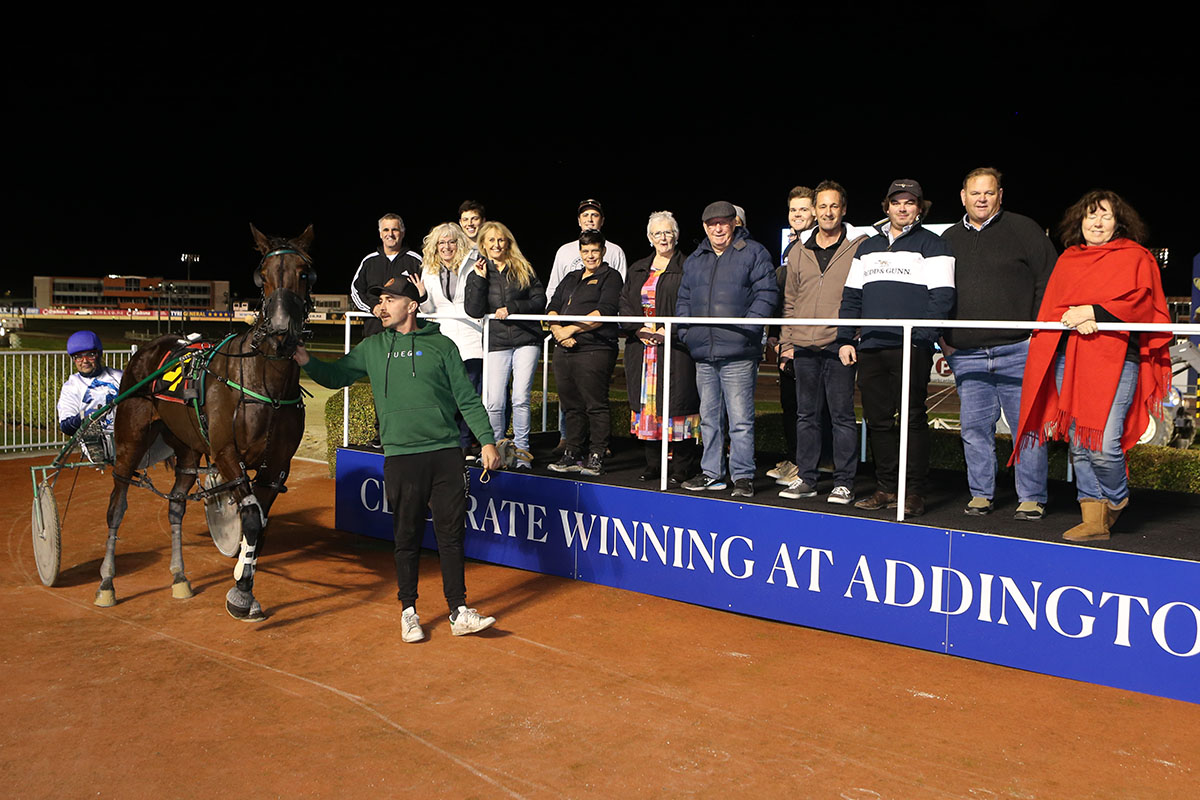 Video here: